Snowmobile Ontario 4 for GPS
---
---
Screenshots
Details and results may vary.
---
---
As Featured In
---
Custom mobile & printed maps
Choose your area and get your map shipped to your door or on your iOS or Android device.
---
Built from the ground up for your GPS unit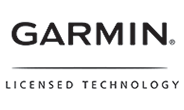 ---
3 easy steps
---
The TrakMaps Advantage
EASY to Use
Now easier than ever to use, your map will serve you well for all your outdoor adventures.
Learn More
FREE & EASY Minor Updates
Register your map to be immediately notified of FREE minor updates to your map as they are released (maps for Garmin only).
Learn More
Always Available
Have your map with you all the time. No cellphone reception is needed.
Real Time Location
Your map will show your location in real time so you don't get lost.
90 Day Guarantee
Update your map free of charge to the newest major release if it's released within 90 days of your purchase.
Learn More
Save Big on New Major Releases
Save up to 50% on new major releases of your map.
Learn More
Own a Competing Product?
We're offering you a discount for choosing TrakMaps. You won't be disappointed and proof of purchase is all that's required. Certain restrictions apply.
Learn More
Compatibility
Verify compatibility with your GPS unit.
Learn More
---
Testimonials
I purchased TrakMaps for the upcoming 2017 season.
Being part of our local snowmobile club I know how hard the volunteers work at setting up the signs to help make the rides easier, but TrakMaps makes it so much easier.
I use the micro sd card in my Garmin unit. Works great.
The free updates are also a great bonus.
-
I told my wife I was going sledding without her the other day and she to me to get lost.
I told her " I can't get lost, I have TrakMaps. " Lol.
Thanks for a great product.
- Faron Young
I was able to use your map on a fishing trip in Ontario in July 2017. Fishing several lakes I had not been to, your maps helped me identify the likely places that would be holding fish. I was not disappointed. It was my best fishing trip to Canada yet.
I used a Garmin 64ST with TrakMaps loaded. The SD card worked perfectly. Using the map on my home computer allowed me to see a much better level of detail than just using the handheld alone. I was able to mark my spots, navigate to them precisely without any difficulty, and return to our launch point consistently. On cloudy days, it was much easier to stay oriented.
Your product greatly enhanced my trip. Thank you again.
- Terry McDowell
Great product, would highly recommend. Excellent fast & efficient service. Delivered to Ontario. Definitely would order again from TrakMaps.
*****5 Stars.
- Myra See
Great maps and fast shipping.... I needed a map of my lake and they had it!
- David Logan
Our TrakMaps are great. So much easier to use that other chartbooks. The detail shown is much clearer. The water proof pages is a big plus especially when we have forgotten to put them away at night. We don't wake up to damp pages.
Thanks for producing such a great product
- Doug Cowburn
Thus far I'm really pleased with the product. I had been running Ibycus Topo (Quebec) for a number of years prior to purchasing a TrakMaps product and I can say that it is by far more accurate and reliable. I own Quebec and Alberta topo maps from TrakMaps. Lately, I've been using the maps in the Canmore, AB area mostly since I've had them and I really enjoy them. I'm actually headed on a bear hunt this weekend in the Waiparous, AB area and will be using the maps again. Looking forward to using them out there. Just as an FYI, I run the maps on a Garmin Oregon 300.
Again great product, great company, and mainly, great support! Keep it coming.
- Thomas Labrecque
I just wanted to say that I am very impressed with both the service from TrakMaps and the quality of the product.
I had placed my order on Friday (after getting your help to find my old serial number) and my order shipped same day.
Canada post delivered my package on Monday. I did not expect to receive them that soon.
Once I loaded the SD card my GPS now shows the correct trails in my area. The funny thing is they are more accurate than the 2016 paper map produced by the local district.
I will continue to support TrakMaps in the future.
- Zen
I was very happy with the TrakMaps product I received, and will be ordering more in the very near future! Great product, fast service!!!!
- Tim S.
Thank you very much trakmaps for the topographical map. Turned out perfectly!
- Elaine W.
I've got both the Ontario and Quebec snowmobile trail maps from these guys, very well done. Documentation on their website is excellent. I highly recommend them.
- Rick Potter
Just used it on a remote fishing trip in northwest Quebec to navigate on and between 4 different lakes.
OUTSTANDING!!! Will never go without it. Couldn't be happier.
Thanks for pointing me in the right direction.
- Stephen Nicholson
The maps are fantastic for fishing, even though I have a fishing finder on my boat. These maps give me an overview of the whole lake so I can plan my day on the water.
I will probably buy more maps in the future.
Thanks again for having available these maps to purchase.
- Susan Mauer
TrakMaps is exactly what I needed for up here, bought a new Tundra this season & invested in a better quality GPS. The combo maps, GPS, snowmobile is fantastic - level of confidence on the trail is much improved. I was pleasantly surprised at the level of accuracy as I rode the trails. WATCH OUT NEXT SEASON...
Thanks for a great product, guys.
- Ivan Groulx
I am a new TrakMaps product user. This past 2017 winter was the first time I purchased and used the Northern Ontario snowmobile trail maps. It is nice to be able to map destinations and always know where you are on the trail while driving them in real time. I am very satisfied with the product and will continue to use it in the future.
- Maurice-Eric Rancourt
Quality maps, and efficient service and shipping.
- Ian Murray
Excellent service, fast response to questions, awesome maps, very recommeneded.
- Nicholas Lafontaine
TrakMaps works great. I have Nova Scotia and Quebec TrakMaps. Should have bought New Brunswick. Will this fall. We did around 2,000 kilometers in Quebec this past winter. It even told me I was on the boat crossing the Saint Laurence River. I never would have figured that one out without it. But really I would not leave home without it. Thanks to TrakMaps.
- Terrance George Lutz
I did the Ontario snowmobile trails update a couple of days back and it was totally painless. TrakMaps has the process very customer friendly. Feel free to let other customers know that so they are not reluctant to follow through on their updates.
- Nick Hamilton-Piercy
I experienced excellent service from the owner of TrakMaps. The maps that I received were clear, precise, and protected in a thin film of plastic. They arrived within days of the order.
- A. Shantz
I've been very happy with both the Ontario and Quebec TrakMaps.
Thanks for a great product.
- Jeff Wyatt
I have just started using my TrakMaps this weekend past and so far so good. It helped me keep track of where I was at and how far I travelled to get some new fishing holes. I will be using it a bit more now that the fishing season has started so I am glad I purchased this off you guys because it gives you an advantage when you are trying to see what areas have ponds and lakes in them as well it shows access routes to get at some of these areas as well. So I am very pleased with this product so far.
- Dan Park
I have been very pleased with the latest version of the OFSC snowmobile trails I purchased in Fall 2016. Using Garmin BaseCamp software, I was able to route planned snowmobile trips, download to my Garmin 600 Montana, and it worked flawlessly on the trail.
I especially liked the email reminder of updates to my SD card, and the simple update method. Great customer support.
I will definitely be purchasing the latest version in the Fall of 2017.
Keep up the good work!
- Shayne O'Brien
I have used many different GPS maps before, none have been as professional and comprehensive as TrakMaps. I was extremely impressed with the accuracy, features, compatibility, and fair pricing options that their maps provide. I will be using TrakMaps for many years to come.
- Erik Cassar
The maps are awesome , the best customer service available by far and nicest people to deal with.
- Nicholas Lafontaine
Thank you the maps were just what I was looking for!
- Mary Ann Palmer
TrakMaps has made my snowmobiling season not only fun but safe. Nothing better than having an electronic guide while on a 3 day tour around Algonquin Park.
- Ron Doering
I find TrakMaps very handy durable and easy to use I enjoy them very much. I would and do recommend them highly to anyone who is boating.
- Steven McGuire
I am planning a first trip to the Gouin Reservoir with a group of guys this June. I searched for a topo of the Gouin online and found that TrakMaps had a durable map showing water depth of the exact location we will be fishing! It's amazing what you can find if you know the right people and TrakMaps delivered what I needed on time and at a very affordable price! GPS aside, this map will save us an incredible amount of time and keep us on fish once we determine what depth and structure the fish are relating to. Thank you TrakMaps for undoubtedly enhancing our fishing experience on the water.
- Bob Lowe
Thank you for your quick shipment of the Quebec snowmobile map for my Garmin GPS.
I haven't used it yet but the Ontario one I received last year from you has made travel much easier and safer and no more cold hands trying to fold up a paper map.
Thanks again for a great product and the fast and friendly sevice.
- Jeff Wyatt
I am a fan of TrakMaps and I keep updating my handheld GPS because your products are the best there is and I would not go into the bush without them. Thanks TrakMaps, you're my favorite.
- Claude Carriere
Thank you for the recent GPS topo maps. The micro sd card installed very easily and the maps are working well. Great detail on the new version! Kudos to your staff for fast, and courteous service. I will certainly recommend this product to all of my friends that enjoy the great outdoors.
- Glenn Ruxton
Working well. Very impressed.
- Joe Plazek
I often lead a group of 6 to 10 sledders and last year purchased the TrakMaps Snowmobile Ontario maps. Used it in a Garmin Nuvi 2595 put inside an Arkon case and mounted to the handle bar of my sled. Used it all last winter, the product worked great and provided peace of mind in several situations helping us to travel further than previous seasons due to increased confidence.
This year I renewed my maps, at a good discount, and just received a free update to this years map.
Each and every contact I've made with the people at TrakMaps has been a pleasure. Patient, calm, helpful people have been there to assist me in any step of the process.
- Jim Alton
I had the pleasant opportunity to speak with Claudine. She was extremely helpful in helping me activate my map. She was very professional and had an easygoing personality. Based on the service I received from Claudine, I would choose TrakMaps as my preferred choice to purchase map products.
The main reason I purchase the mapping is to find the desired trail when snowmobiling in transition areas, were the trail signs are missing, not posted, crossing rivers, towns, plowed roads. Also knowing that I am on the correct trail and in the right direction. Your phone service is fantastic to help setup and download mapping!
These guys are top notch! I have been using their maps for Quebec for 5 seasons and they are great! Really awesome customer service as well they have answered emails on a weekend already.
I had trouble loading the maps. As soon as I called and reached Paul, he did a great job of walking me through it and made sure that everything was working properly. Really great experience!
---
Legend

Clothing Retail

Golf Course

Beach

Police Station

Transit Services
Gas Station

City 200K

Museum

Utility

Restrooms

Picnic Area
Bar

Bank

Lake

Trail

Hotel

Hospital

Large City

Dealer

Ice Skating

Bridge

Grocery Store

Theme Park

Parking

Campground

School

Shopping Center

Restaurant

Library

Arena

Auto Club

Stream

Airport

Hall

Border Crossing

Casino

Rest Area Tourist Info

Movie Theater

Park

Services Business

Information

Swimming Area

Clubhouse

Trail Intersection

Scenic Area

Tower

Fire Dept

Marina

General Store

Well

Community Center

Building

Bridge

Trunk Trail

Feeder Trail

Club Trail

Stream

Connector Trail

Highway

Marine Hazard

Marine Boundary

Trail

Wmu
Road
Road

Powerline

Bridge

Lake 100Mi
Golf Course

Lake 1Mi

Airport

Land Urban

Urban Park

Marina

Sports Complex

Hospital

Lake 250Mi

Generic Manmade
Reservation

Large City

National Park

State Park

Lake 500Mi

Toponym
Lake